---
Yes, you can reset your study progress of items. Please refer to the following steps for the details.
---
1. Access the course info page from your "Home."
2. Select the items that you want to reset.
3. Select "reset" from the drop-down menu.
4. Click the "apply" button.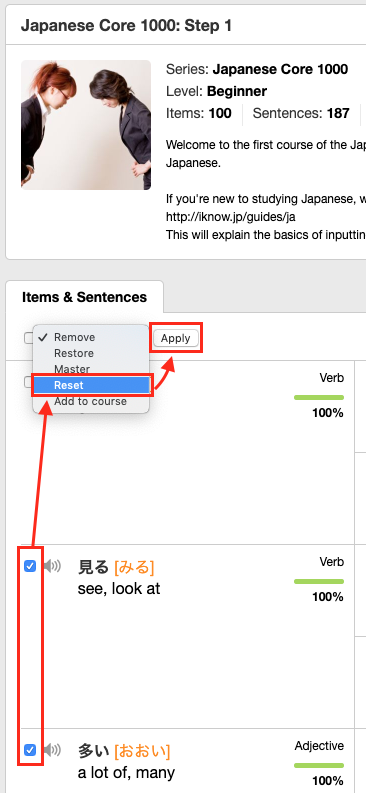 If you want to reset your item study progress for the entire course, click the check box on the left of the drop-down menu to select all items, and choose "reset".

Caution: Item progress will not be restored once reset.
Items may be contained in other iKnow! courses, and will also be reset.