---
You can go to the Course Directory screen by tapping the button on the top left corner.
---
Our Official Course has four categories: Japanese Core, Simplified Chinese Core, Traditional Chinese Core and English Vocabulary.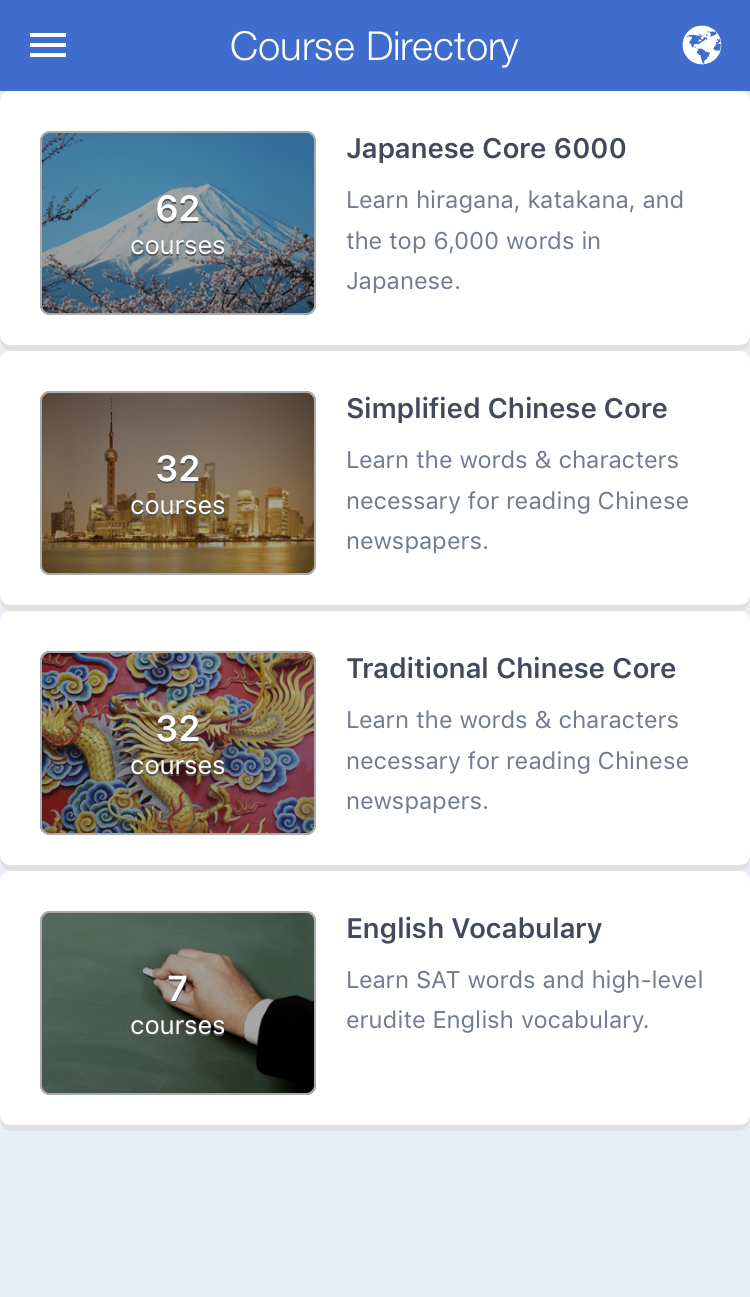 If you see only English studying courses with Japanese titles on the Course Directory screen, please switch the language of content.
1. Tap the globe icon on the top right corner
2. Select English for "Content for speaker of:"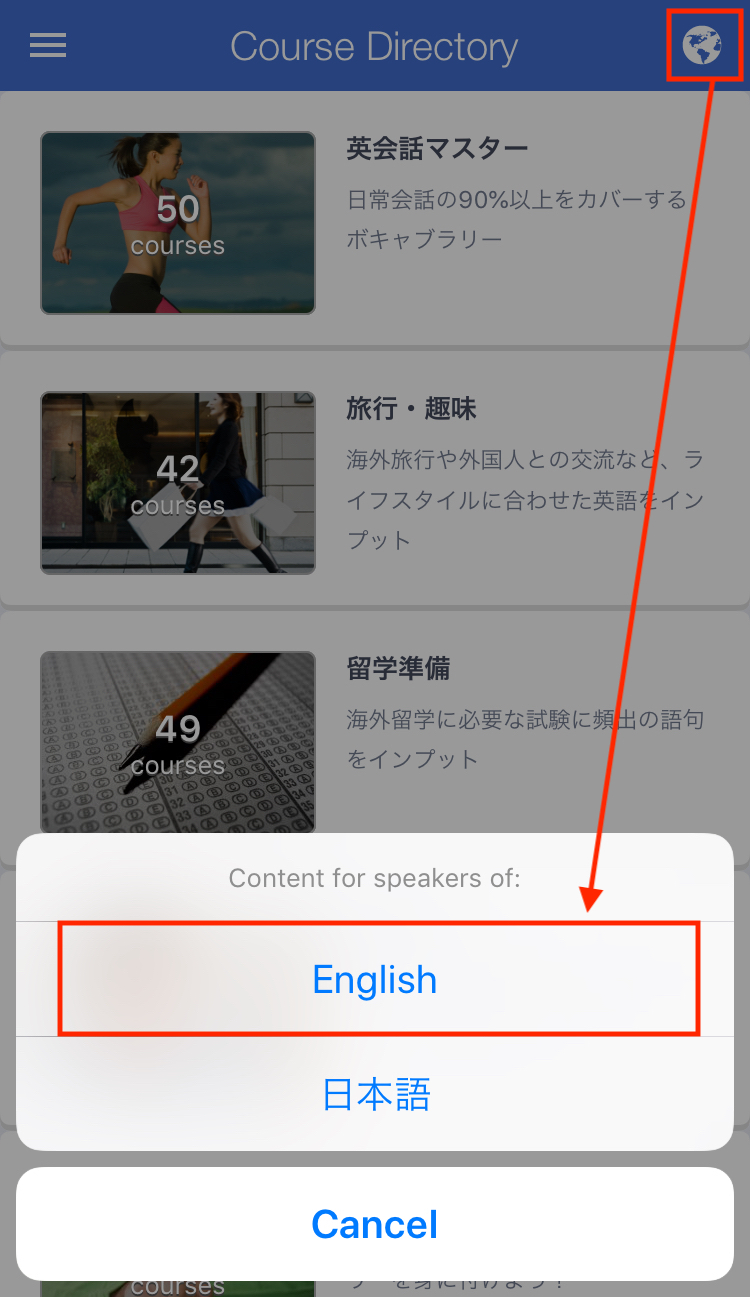 If you see the interface language in Japanese, please select "日本語学習者向け" for "以下のコンテンツを表示."